Tasmania is like the last frontier well… maybe not "the last" but it sure is pretty.
Here's a picture I took of one of the Tahune Forest air walk viewing platforms overlooking the Huon River near the junction with the Picton River.
[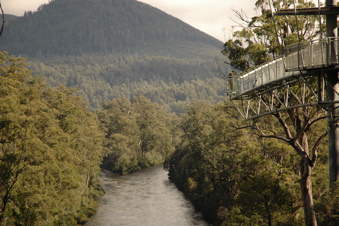 ](http://www.tasforestrytourism.com.au/pages/site_s_tahune.html)
If you get the chance, visit Tasmania and explore some of the most beautiful places in the world.
Over the next few days I'll post a few more pics.
[29/01/09 – more pics are in [my gallery](https://verbum.one/gallery/)]