Sat, July 12 2008
Whilst at The Louvre, I had lunch at Le Café Marly.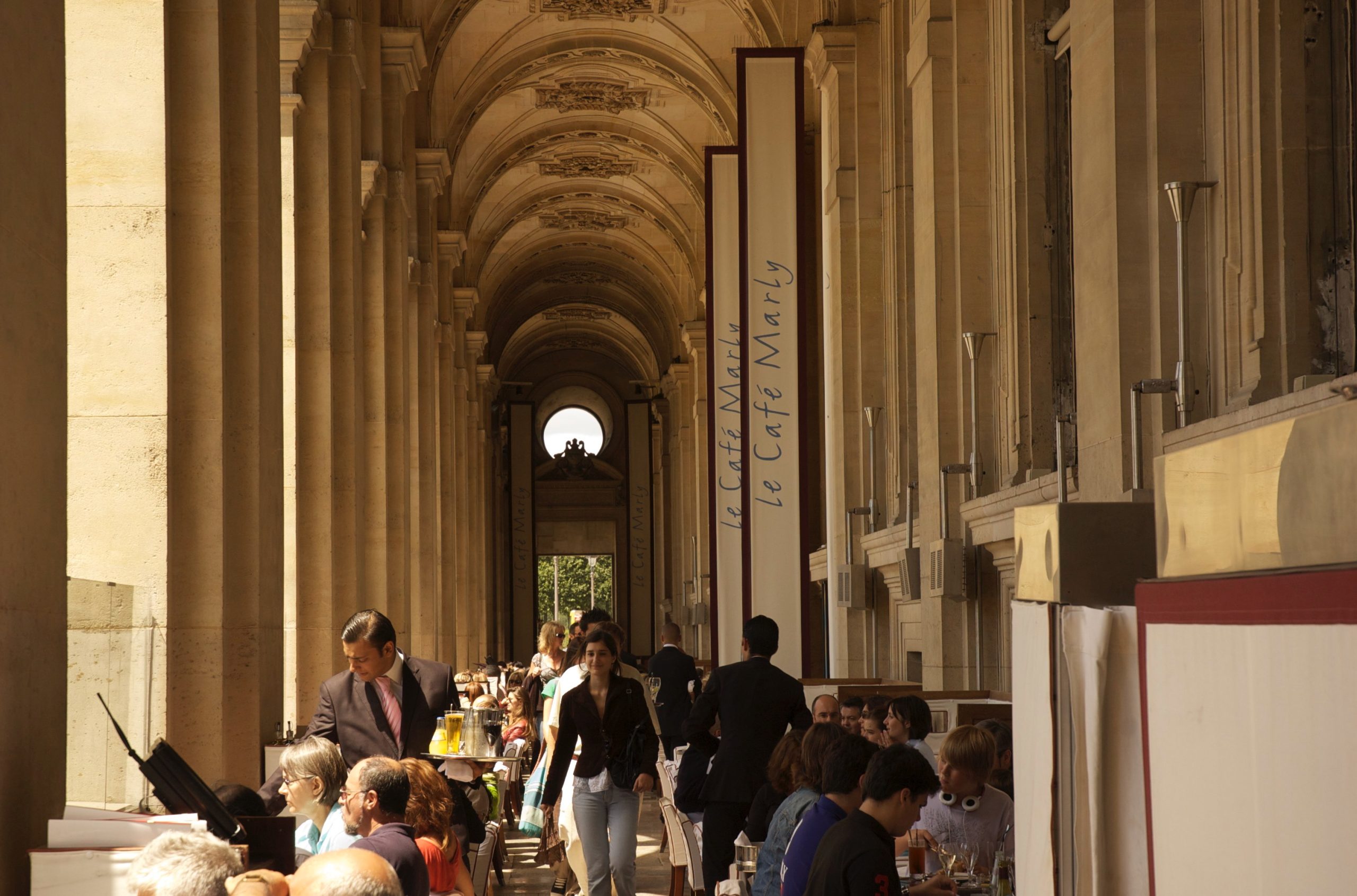 I had a Filet de Boefe Bernaise and a glass of Chablis. The bread, typically French, is very crusty. The roofs of French people's mouths must be very tough 🙂
I'm listening to Marvin Gaye's "I Want You" album.
The steak is superb … I can honestly say I've not had any better.
After spending about 3 hours at The Louvre, I hopped back on the bus to Champs Elysee. By now, it was close to 7pm and I was starving. So, it was time to find a place to eat.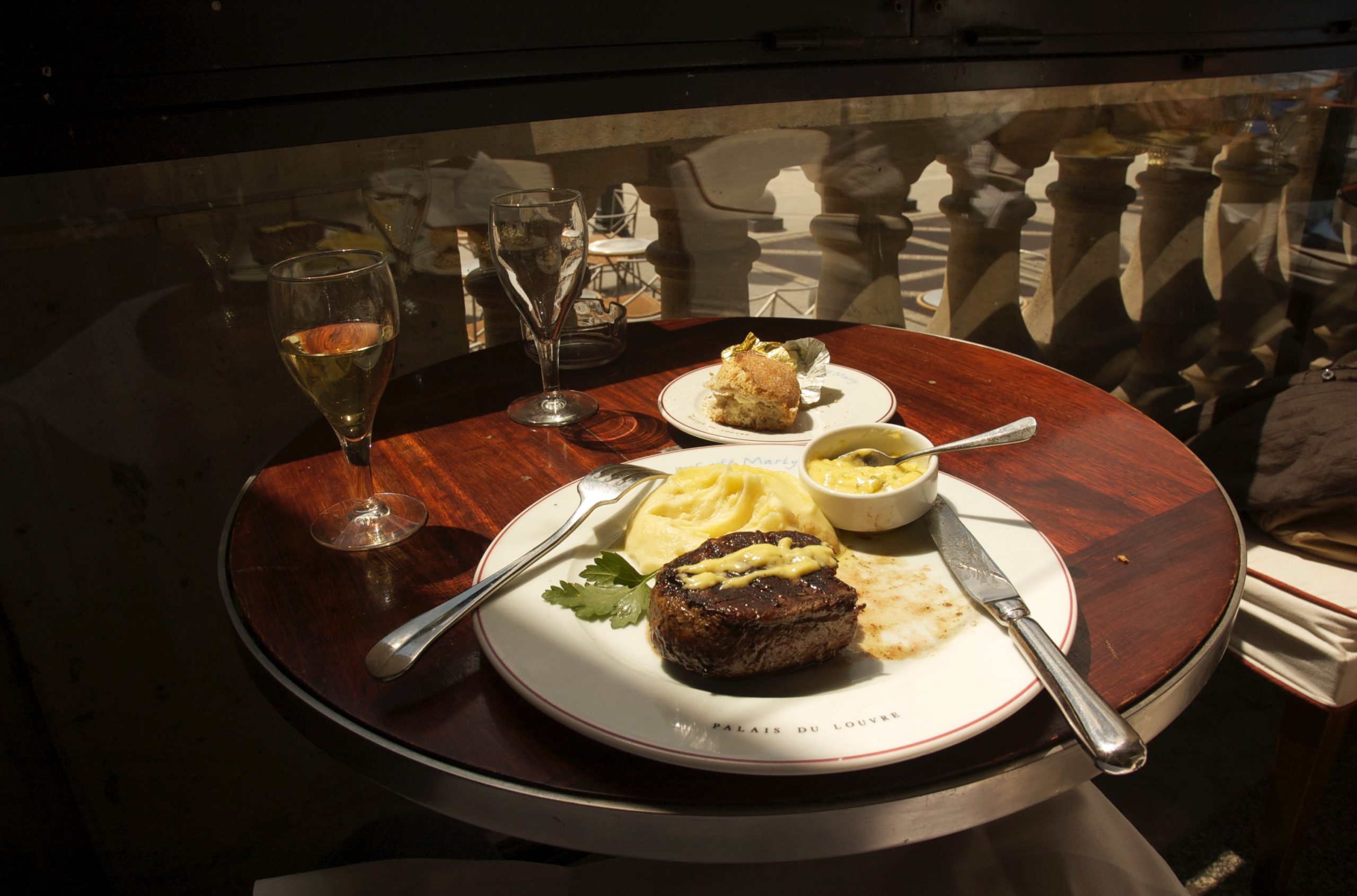 I ended up at George V Cafe. The waiter suggested a cocktail to start, which turned out to be a Long Island Iced Tea.
For the main meal, I decided to try Tartare de Boefe. The waiter asked if I knew what it was with a smile. I replied "Yes, it's raw beef isn't it?". I have had the Korean version many times and thought this would be similar. I was wrong 🙂
The waiter was friendly. Despite my best French accent, he knew I didn't speak French and was happy to speak English. He spoke quite well, as you'd expect I guess.
There's a young couple sitting opposite me, they look like they're teenagers. He looks nervous and isn't talking. She's smiling a lot but also not talking. She starts reading a tour guide – or something like that. He's wearing a black nylong jacket with white slacks. She dressed like someone from the 50's – calf length white dress, blue and white shirt, pearl necklace, sunglasses in her hair
She initiates conversation. He responds with one-word answers, brow furrowed with some unspoken worry. Dessert arrives, which they share and finally they're speaking. She pays the bill, carefully counting out a stack of coins with some notes.
The tartare beef is ordinary – the Koreans do it better in my opinion. Noticing how slowly I'm eating, the waiter says "You 'ave to finish it yeh? If you don't, you can't 'ave dessert" with a smile on his face.
Despite that, I can't finish it. I blame the lunch and say I'm too full. So he says "A brandy and a coffee will 'elp"… who am I to argue.
The coffee is expresso (short black). I've grown to really appreciate them and no longer order flat whites (café creme). The milk is like condensed milk.
It's 9:30pm and still daylight … like 5pm back in Australia.
Another young couple about the same age sits opposite me. I wonder at the coincidence.